ENERGY-EFFICIENT COMMERCIAL ROOFING HOUSTON, TEXAS  
Welcome to Partner's Commercial Roofing in Houston, Texas.  Since 1995 PCR has developed a reputation in the industry for honest, high-quality, service-driven, Commercial Roofing Services.  We are Master Certified with all premium manufacturers and offer 24/7/365 direct customer care, Maintenance Programs and Roof Inspections. With 25 years of experience, make Partner's Energy-Efficient Commercial Roofing Contractor in Houston Texas. 
COMMERCIAL ENERGY-EFFICIENT ROOFING SERVICES
24/7 Emergency Response
Emergency Response from Storm and other Damage
Houston Roofing Systems
Leak Detections & Repair of all Roofing Systems
Preventative Maintenance
Inspections, Warranty Work for Clients in Houston Texas
Houston Roof Replacement
Single-Ply & Metal Roof Retrofits
Houston Skylight & Poly-Panel
Repair and Replacement Services in Houston 
Metal Canopy
Metal Canopy Repair & Replacment
Gutters & Downspout
Custom Fabrication, Repair & Replacement
New Construction & Remodel
New Construction, Remodel & Tenant Buildouts
Energy-Efficient Roofing Systems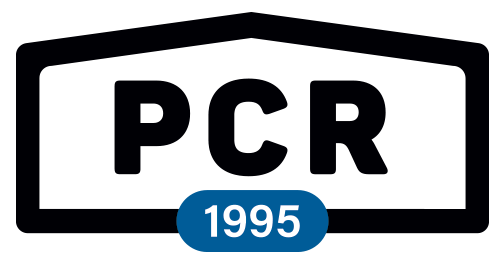 Commercial Roofing Systems
Choose Partner's as your Commercial Roofing Contractor in Houston, Texas, for the best Energy-Efficient Commercial Roofing Solutions.  After reviewing your roof needs, Partner's Commercial Roofing can recommend a system that would best suit your building.  No matter if your structure is new or old, sloped or flat, we have the right Energy-Efficient Roofing System and the expertise to cover you. Partner's Commercial Roofing uses only the best materials in the roofing industry at the most competitive prices around to meet your unique needs. 
ROOFING SYSTEMS AVAILABLE:  
SINGLE-PLY ROOFING
TOP / PVC / EPDM
ENERGY SAVING
LONG-TERM STRENGTH & DURABILITY
BUILT UP & MODIFIED ROOFING
COST-EFFECTIVE & LOW MAINTENANCE 
LONG-TERM STRENGTH AND DURABILITY
CLEAN WHITE GRANULAR FINISH
LIQUID APPLIED ROOFING
COST-EFFECTIVE 
LOW MAINTENANCE  
WHITE GRANULAR FINISH
METAL ROOFING SYSTEMS
NO VISIBLE FASTENERS - CLEAN LOOK  
ALLOWS THERMAL MOVEMENT
LONGEVITY AND LIFECYCLE 
Houston, Texas Roof Emergency 
Looking for Commercial Roofing Services in Houston, Texas?
Our clients consist of Building Operators, Property Managers, and Retailers that are in charge of the maintenance and repair of their building's roof.  We offer maintenance programs for existing roofs, provide 24/7/365 support to Property Managers, and work alongside Contractors on their Remodel and New Construction projects.  Learn more about our Commercial Roofing Services in Houston, Texas.
Partner's Commercial Roofing Services
Emergency / Storm Repair
Within Hours of a Disaster, we can be Onsite with Repair Technicians, Tools, Heavy Equipment, and Materials.
Existing Re-Roofing
Certified Re-roofing Specialist Contractor that Offers Minimal to Zero Downtime During Installation and Concierge Support.  
Emergency Leak Repair
We offer a 4HR (Emergency), 24HR (Priority), and 72HR (Standard) Leak Repair in Texas, Oklahoma, Louisiana, and New Mexico.
Skylight Systems
We Install, Service and Repair, Commercial Impact, and Leak-Resistant skylight Systems.
Preventive Maintenance
Our Maintenance Programs are designed for Developers, Operators, & Property Owners.
Gutter & Downspouts
Full-Service Commercial Gutter Installation, Repair, Replacement, and Custom Fabrication. 
Energy-Efficient Roofing
Partner's Commercial Roofing Offers a Wide Range of Energy Efficient Roofing Systems and Services.
New Construction
Partner's Commercial Roofing offers everything from planning and permitting to installation and maintenance of a new roof.
Service Driven Team
With 25 Years of Expertise in Commercial Roofing, Partner's is Scaled to Service Commercial Clients of all Sizes.