HOUSTON COMMERCIAL ROOFING CONTRACTORS
Welcome to Partner's Commercial Roofing, founded in Houston, Texas.  Since 1995 PCR has developed a reputation in the industry for honest, high-quality, service-driven, Houston Commercial Roofing Contractors.  We are Master Certified with all premium manufacturers and offer 24/7/365 direct customer care. With 25 years of experience, Partner's Roofing covers all cities in Texas.  We have experienced tremendous growth, and as a result, we offer Commercial Roofing Services to all cities in Louisiana, Oklahoma, and New Mexico.
Commercial Roof Emergency Response
24-7 Emergency Response for Storm Damage
Commercial Roofing Systems
Leak Detections & Repair of all Roofing Systems
Preventative Maintanace
Inspections, Warranty Work for Manufacturers
Commercial Roof Replacement
Single-Ply & Metal Roof Retrofits
Skylight & Poly-Panel
Repair and Replacement Services 
Metal Canopy
Metal Canopy Repair & Replacment
Gutters & Downspout
Custom Fabrication, Repair & Replacement
New Construction & Remodel
New Construction, Remodel & Tenant Buildouts
COMMERCIAL ROOFING SERVICES
Do you have possible storm or other insurable damage on your commercial property?
If so, click here to get in touch with us now so we can help guide you through the process!
COMMERCIAL ROOFING HOUSTON
The Partner' Difference
Commercial Property Operators and Owners can struggle to find dependable Houston Commercial Roofing Contractors.  Large cities like Houston, TX offer many Roofers, but little reliability when dealing with such a valuable asset.  Partner's Commercial Roofing understands that a well-maintained Commercial Roofing System is a valuable asset that can not only provide energy savings but more importantly, increases safety standards for all tenants.  To simply put it, We offer direct customer care 24/7/365 days a year!  A Partner's Roofing Client Concierge will always be available to assist you with any Roofing Services.
Partners Roofing is family-owned and operated.  We provide honest assessments and only recommend warrantable work. Partner's Roofing has been around for 25 years, and we stand by every single Commercial Roofing Installation.
We maximize the value of our customer's existing warranties by working on behalf of our clients and directly with the manufacturers.
Our Commercial Roofing Services include yearly maintenance plans, leak detection and repair, installations, and emergency services.  We are currently servicing all of Texas, Louisiana, Oklahoma, and New Mexico.
We can work with building owners to manage their construction budgets and provide real-time updates, invoices, and other pertinent information via a client portal. Simply call us at (713) 802-1111 or fill out a brief Commerical Roofing Service form here for additional support.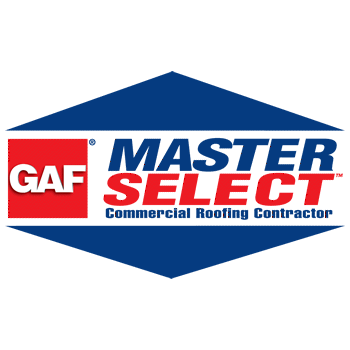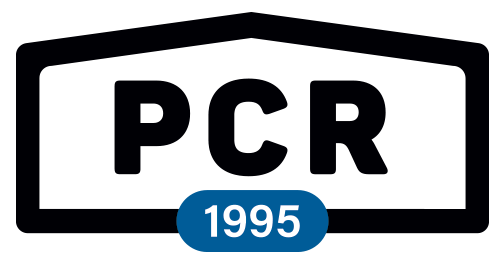 ROOF REPAIR & REPLACEMENT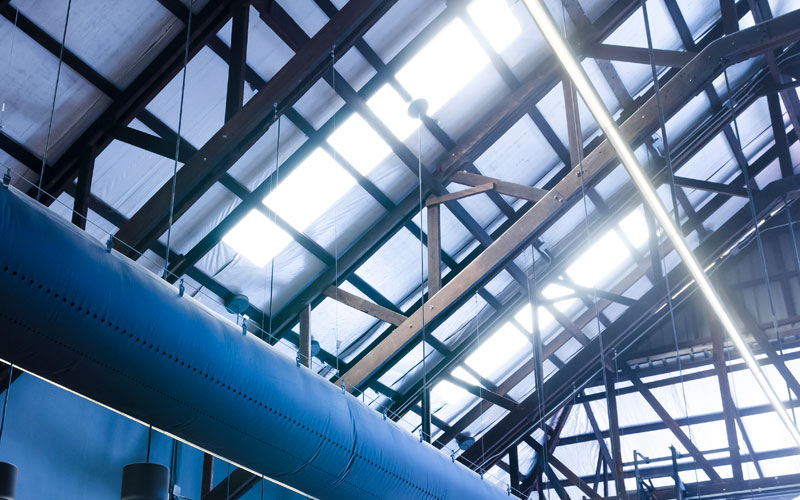 Skylight Repair, Houston TX
Houston Commercial Roofing Aerospace industry client suffered damage to their skylight system during a storm.  We conducted an on-site inspection and fixed the damage 24 hours.  Our investigation revealed metal canopy & poly panel issues that were fixed immediately.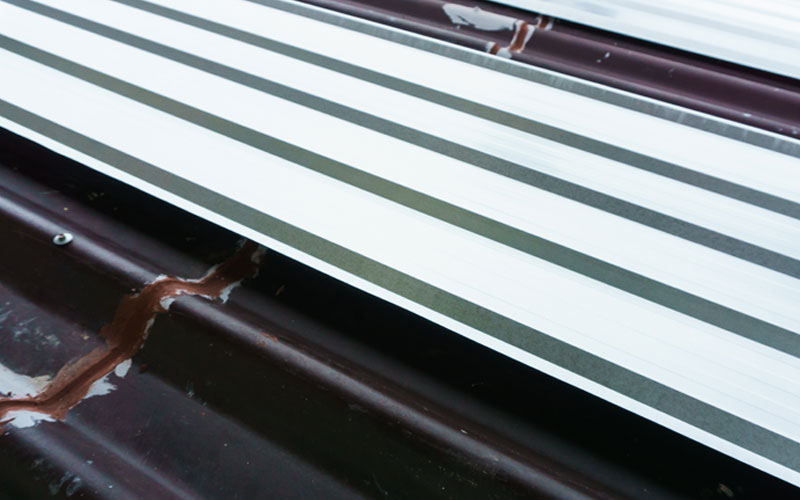 Tornado Damage, Tulsa OK
A commercial retail client was missing a large section of their Commercial Roofing System.  Partner's Emergency Response was able to get the decking, roofing materials, and crews onsite within several hours to complete emergency repairs. The store was up and running the next morning.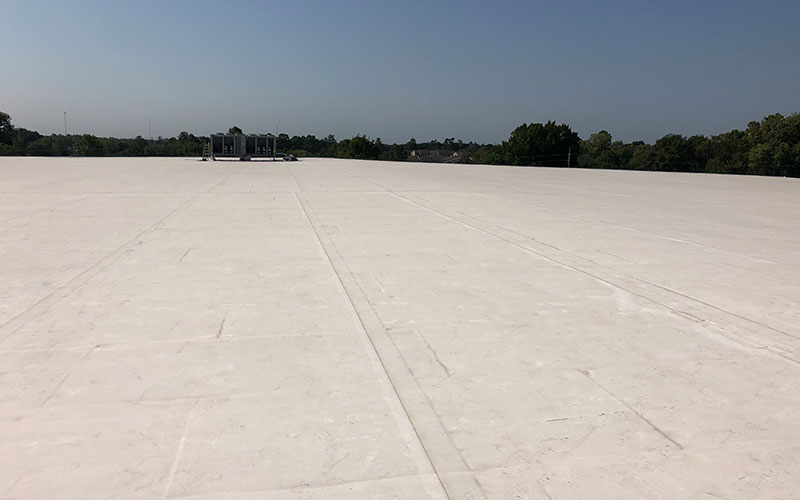 Leak Detection, Sugar Land TX
Our client owns a 50,000 sq ft medical building with a Singly Ply Commercial Roofing System that had leaks in various places inside the building.  Our team conducted an inspection using Inferred Drones.  We contacted the manufacturer regarding an existing warranty and executed all repairs.
ROOFING SERVICES FOR COMMERCIAL PROPERTIES
Our clients consist of Building Operators, Property Managers, and Retailers that need a reliable Commercial Roofing Company to monitor, maintain and repair their Commercial Properties.  We offer maintenance programs for existing roofs and offer all clients 24/7/365 support.  We also work with Property Owners and work alongside their Builders on Commercial Remodels and New Construction projects.
PARTNER'S COMMERCIAL ROOFING
Our clients include Developers, Building Owners, Property Managers, and Commercial contractors.
What Building Owners/Property Managers can expect:
Stop existing leaks in your Commercial Roof.
Provide budgetary numbers for maintenance or replacement of existing Roofs.
Diagnose ongoing issues/long-standing issues with water intrusion.
Respond to locations 24/7/365 to begin emergency repairs following storm damage or massive leaks in Houston as well as all major cities in Texas, Oklahoma, Louisiana, and New Mexico.
Be able to service multiple locations at once – aka: have a large service area and willingness to travel at reasonable rates.
High Price to Quality Ratio.  We are never going to have the lowest rates only due to the quality of our Commercial Roofing Products, and the detailed services we are known for.  With that in mind, we are incredibly competitive and reasonably priced, creating substantial value, and leading to long-term partnerships with Commercial Property Operators and Owners.
Owners/Managers are looking can expect a direct line to a Partner's Roofing Pro rather than a standard automated service.
What Commercial Contractors can expect:
Create proposals from plans and specifications.
Provide on-time and accurate proposals for Commercial Roofing Services.
Provide a quality product, be safe while doing it, and provide a high level of communication and ability to react to requests for mobilizations.
The Regions we service and why:
We provide Commercial Roofing Services to all of Texas, Louisiana, Oklahoma, and New Mexico.  We have provided Houston Commercial Roofing Services since 1995.
This region of the US has numerous storm damage and high-impact weather events every year. We are experts in responding to this suffering throughout our territory.
This region has a high amount of UV exposure. UV exposure quickly deteriorates roofing material. Because of this, building owners who own/operate in this region need to take a proactive approach to maintain their roofs to maximize their investment and ensure performance throughout their serviceable life.
What Commercial Roofing Certifications do we have?
We are Master Certified installers with all the top TPO and PVC manufacturers.
We have continuous quality control on each Commercial Roofing Installation and warranty for all work for a minimum of two years.  We stand behind our craft 100%!
What Commercial Vendors do we work with?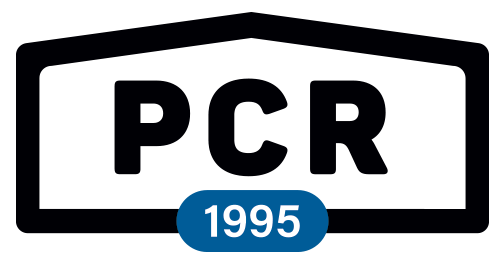 "Professional, showed up when they said they would, and most importantly - they stopped the leaks. I would recommend them."
"They are the only ones who showed up after Hurricane Ike.  We had a lot of damage, and Partners Commercial Roofing got to work quickly."
"They were the only roofer I've ever worked with that communicates clearly. We will use them for all our Texas properties."